Values promised to our members.

Submitted by paulren on Wed, 14/10/2009 - 10:06am
Dear Visitor,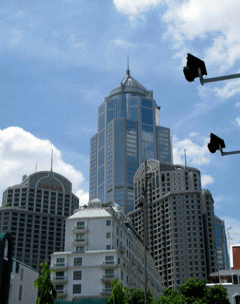 Below are some of the advantages to our annual membership which together represents 12 year full time 'on location' reporting without interruption to members at ts.com  A search engine besides all articles are posted by topic allowing for easy navigation and pin pointing past articles.  All original and never changed after publication.
We are the long established professional value stock experts here with a good reputation. I focus on undervalued, high dividend paying Thai listed smaller  cap companies which I visit in person, on a regular basis since 1997. 
I regularly share my own unbiased impressions and viewpoints, post model portfolios and then monitor those, close and post new ones. There are many company write-ups and ideas...on the subject of Thai stocks and stock market invesing, which is my intent forte and focus.  When I post a new article, members are immediately alerted by an e-mail.
We have an active member-lounge where ideas/questions and added value timely comments are regularly posted, which I monitor and answer daily.  Any member is always welcome to post a comment or questions. Members can and do on their own post any comments after each article, all on a state of the art latest publishing platform.
 
Previous member articles become free for all viewers to read, but only after 2-3 weeks. This assures all 3500 registered users to see my choices, later.  Members can also e-mail me for any short question.  Over 90% of all members renew their subscription every year, due to high satisfaction level from my long expertise here, on location.  We are not financial advisors -only express viewpoints- most of all we promise integrity together with objectivity through long experience.  Membership fee should be viewed as a contribution in helping cover the costs associated in getting my own throughs to you and through the best medium.
Feel free to write me a mail directly at paulren@thaistocks.com
Welcome and Best Regards,
Paul A. Renaud.
Form an original posting to members on April 10 '2009:
"Bref, the clear choices of recent have been LVT (1.60), DEMCO (2.86), TRC (2.12), UEC (1.96), PYLON (1.75) and lessor so larger cap's picks like CPN (12.6), PS (4.64) and SUPALI (2.16).  "
In hindsight this group has hugely outperformed the SET index!