Thai stock market investing, leaves allot to be desired.

Submitted by PaulRen on Mon, 04/06/2018 - 9:39am
Misinformation is the enemy to better and broader attraction in stock market investing.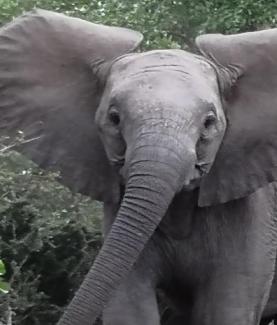 Look at this mail I just received a few days ago,  typical with yet another dire misunderstanding.  Can or should we ask ourselves whom is reporting such non-sense? Why does it prevail?  Or should we just throw up our hands and laugh?  Whom/what web site or news info. is she referring too and why, even a seemingly informed person from a Neighboring country, gets its often wrong.  Of course foreigners through NVDR shares can and do receive their dividends!  And yes, she at least got this right: custodian and brokerage fees are much higher when investing/trading in Thai stocks, outside of Thailand.
"I am from Singapore and interested in investing in Thai stocks but I realize that the custodian fees for Singapore brokerages for Thai stocks is rather high. I was wondering if you can please recommend a good brokerage where I can invest in Thai stocks without too much trouble.  Is it necessary for me to have a Thai bank account before I sign up for a brokerage account?   I read online that foreigners do not have dividend rights if investing in Thai stocks which puzzles me because I currently have dividends from my Thai stock investments through my Singapore brokerage account. Please clarify this if that is possible.   Thank you,  "
Not long ago an American wrote me saying he was told "its illegal to invest directly in Thai shares".  Then there was the long Belgium member which wanted to attend he annual meeting in Bangkok on  one of the Thai listed companies he owns shares in, in April.  He was told that his NVDR  ("Non-Voting depository receipt shares"), allows him to vote.  The shares were not converted into Foreign shares in time, all on his Thai marketing officer's advice, and so he was not able to vote, nor officially attend the meeting!  Imagine, this marketing officer passed the SET broker exam and all -and still could not read non-voting!  I wrote this brokers' MD informing them of this gross mishap, no answer back ever received.     The elephant, often viewed the King of animals, as a strong memory and wont forget!
The SET praises itself on so many achievements, yet its local brokerage community leaves allot to be desired.  In my view it's now a failed industry.  Thai retail individual investors have been exiting the local stock market for some time with their participation presently below 50% of average total volume. Dismal and contrary to all the years before.  Misinformation prevails, the press reports lots of false news, on the loose…while listed company managements of firms are adhered to new strictest standards.  Responsible long term new wealth creation has been put on hold.  Investors which leave the SET in disgust often text and tell (t & t) their friends about poor experience -and then so many never come back.
Until and when this situation broadly improves passion to get SET excited has vanished.  My view is to slowly accumulate a few good shares/picks -and await better times! Thai elections should bring this on, post that its anybody's guess.  In the meantime, do not get yourselves sucked into trading strategies as ever so favored by most brokers, whom are transaction hungry -not new wealth generation geared; and that has been a recipe for losses and regress.
Best Regards,
Paul A. Renaud.
www.thaistocks.com