SRITHAI SUPERWARE, revisted and admired.

Submitted by PaulRen on Sun, 16/06/2013 - 11:04am
SRITHAI SUPERWARESRITHAI SUPERWARE, now in full expansion with a higher margin product mix. 
Last week was the week where our market and many others around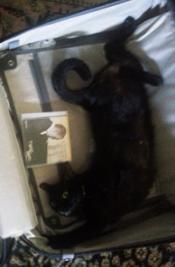 the regions got jolted on some "black cat freak scare", of little real substance.  Where mega index funds just indiscriminately sold out to (mostly) buy US$, as the intuitional parlance in high towers, suddenly turned all at once advising to take profits in Asia.  This coming week should be the week were many whom sold out on mental stop loss principles will be sorry, as the still nervous markets recover. 
The reason will be because nothing really has changed in the overall good company choices the fundamental value investors diversify into. Perhaps one perception has changed a spectra and that is the record low interest rate environment has been released a bit around the world. 
Obviously with hindsight it would have been wiser to take some profits only to buy back on the market slamming.  It shows again why taking some money off the table when a stock is up 50% is frequently prudent as I often advocated here.  Still, had many seasoned members done this with DEMCO, from a year ago as just one example, it would not looked so good as this stock remains near double the price 12 months ago, even post last weeks' slamming.   Yet with CITY as another example it would have been wise to nail down the 50% take profit tenet as this company's earnings just disappointed us in the short term. CITY remains a high quality choice I view willing to just hold on. 
All this shows how messy the process investing is with this advice and that theory, almost all wrong in the shorter term.  The only thing we know with some confidence is that over time and with patience and discipline, it beast so many other investor alternatives. On that nothing has changed and I refuse to turn SET bearish. In fact last weeks events almost certainly have prolonged this bull cycle some more, as no bubble is in sight for now. 
Even while I try very hard I am not that successful in refraining from making market timing comments and so today focus again on companies of substance where I see value and merit:   In January 2011, I viewed SITHAI as an attractive stock, visited the company a couple of times and wrote it up here at some length. Here is the link to that article:
/index.php?module=Pagesetter&func=viewpub&tid=1&pid=1080&title=SITHAI_(905)_another_core_choice_for_this_year&newlang=eng

Then I followed up some, including with this inquiry which management promptly answered:
/index.php?module=Pagesetter&func=viewpub&tid=1&pid=1101&title=SITHAI_post_the_company_visit&newlang=eng

Not even a year ago, on July 6th 2012,   I wrote:  "TAKING PROFITS ON SITHAI  Today at 17, I view profit taking on SITHAI. I easily could be wrong but to the value investor a nice 70% jump, in just a few months, is too tempting to let go."  
I was wrong, as this selection ended up going to as high as 35 on a great jump above expectation in earnings, only helped by the bull market on the SET which roared to new 17 year highs.  
Here now I review this company since and with the assumption you have read the initial reports as I try not to repeat my initial introduction of SITHAI (22.50).
In recent weeks, with this stock price correcting again into the mid to low 20's, I view to get it back with a long term buy recommendation -and based on last week's overdone sell off to 22.50, I now would rate it with a strong buy -as SITHAI remains a very high quality growth stock in consumer non -cyclicals with a respectable (and likely increasing) 5%+ current dividend yield.  I believe for this year the dividend per share should comfortably be 1.20 Baht per share, so that would come to a yield of 5.3% on the current price of 22.50. This gets my attention as it's an earnings growth stock on top.  
I just revisited SITHAI in early June and came away assured I am on the right track on viewing to getting it back! 
First and with management guidance, I can see profits of 600 mill. Baht this year or some 2.20 per share, hence this stock is trading at a reasonable p/e valuation of 10.2.  Considering the market cap has more then doubled since my first visit, I view this as just too tame.  (Market cap now is around 220 mill. US$, vs. around 80 mill. US$, in my original report). 
Back then, in January 2011, their forward p/e rating was 8.80, but things have changed there well beyond just then more of SITHAI's doubling of its market cap. since.  For the benefit of seasoned members here, we long note that on the SET a companies' p/e is very much determined by the size of it market capitalization. Where most institutional investors completely ignore any company which has a lower then 100 mill.US& in mkt. cap.,  i.e. the higher the market cap. the higher its p/e valuation. 
When I visited SITHAI back then the big issues and uncertainty where how and when this company would expand overseas, especially in India and Vietnam.  This company is very prudently managed and so was understandably cautious with any potential adventure to those huge markets.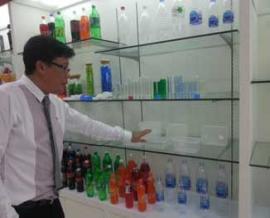 Well, SITHAI is proud today in explaining how it successfully established a 20 mill.US$ plant in Vietnam and how well this is proceeding and generating profits. Revenues from there should increase from around 200 mill. presently to over 1 Bill. Baht yearly by this end and increasing double digit from there.  Vietnam will go from 20 to 100 machines, in just the next 3 years.           An impressive range of consumer stable products
Vietnam is in full bloom now and very successful to date for them -as this county has a huge untapped consumer base besides far lower minimum wages then Thailand.  
Their Vietnam operation has improved significantly with a lower defect rate. The screw cap production line run now has a run rate of 80-85% and the PET preform line a run rate of 70%. Management expects the utilization rate of beverage packaging to increase in tandem with high season (hot season) for the beverage business.  2nd half 13 profit will rise over the first half. As  Normally second-half earnings rise. This was reaffirmed.
In India, after some delays, the company already purchased 8 Rai of land and plans to produce revenues within the next 18 months . This too is impressive to hear as India is a huge market and yet difficult to penetrate which now SITHAI is doing.  In Indonesia, they already have 1 factory in the beverage packaging sector and will cautiously expand more there as well. 
Also while we are mentioning expansions, the company owns a large parcel of land which it paid around 100 mill. Baht but which is valued now at 400 mill. Baht. (Riverside land), here too the company has expansion plans as its current location is getting crowded.  Their factory/warehouse and offices which I have visited 3 times is among the cleanest most polished tidy place/factory I have ever seen, located at Soi 16 Suksawat Rd Soi 36 Rasburana Bangkok 10140. (Suksawat Plant).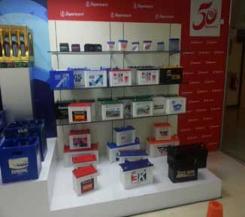 I think the company makes all of Thailand's plastic battery cases. Besides many more plastic based things,  like all of the Major movies's drink & plastic popcorn colored cups engraved with that movie's souvenirs. (popular high margin products).
The company is the world's largest manufacturer of 100% melamine tableware which it exports around the world, as I reviewed in my original article and as you can see at their web site: www.srithaisuperware.com  
27% of sales comes from household melamine and 64% from Industrial plastics (IP) (see below).  This should increase to 70% IP and 24% melamine for year 2013.  25% of their sales come from exports and so this company's profits is a slight weaker Baht beneficiary as we are now seeing with the Baht back to the more long term level of 30.4 – 31 Baht per US$.  It is one reason why the 1Q profits were just about flat as the Baht soared temporarily in the 1 Q this year, the other is because SITHAI' historically has a stronger second half. 
The real big news which I save for last is:  this company just invested some 1.2 Bill. Baht to diversify away from low market industrial plastic products (called Industrial & Vehicle Parts, which made up 27% of sales in Q.1 of 2012 and now only 17% for 1 Q. 2013) and into higher margin F & B packaging which grew from 24% of sales in 1Q 2012, to 37% of sales 1Q 2013.  The company has budgeted 40% of sales will come from F & B packaging for year 2013.  These are higher margin products like new cap's for bottles which many of us have seen, these are much lighter as they use 30% less plastic. (Bioplastic cap's.) 
My view is that this company's sales mix will now call for slightly higher profit margins and that along with their successful Vietnam debut and plans for 2014 India debut.  Here is a solid high quality growth stock which should command our attention.  SITHAI's new investments were entirely financed by debt and despite this its d/e ratio as of the 1Q of 2013 stands at a reasonable 1.07 times and their price to book at 1.4 times. 
This companies earnings per share have increased from 0.40 in calender year 2009 to 1.70 last year -and will not withstanding a major "black swan event" surpass 2.20 per share this year -and more in 2014 fueled by this high margin product mix besides successful growing expansion in place now outside Thailand.  I think this company should command a premium p/e ratio for quality and steady earnings per share growth along, high dividends, with superior and charismatic management and not least a respectable market cap. exceeding 200 mill. US$
Best Regards,
Paul A. Renaud.