SET may correct some in the shorter term.

Submitted by paulren on Mon, 04/05/2020 - 5:22pm
The SET may correct some in the shorter term entirely due to the severe economic damage the CV19 cure brought on.    Yet, I view making no further changes at the 1 month anniversary of my model portfolio. (May 6 2020).
I have a sense/feeling in the short term the Thai market may retrench some and correct back under 1300 on the SET index.  While the CV19  situation here is much better and Thailand is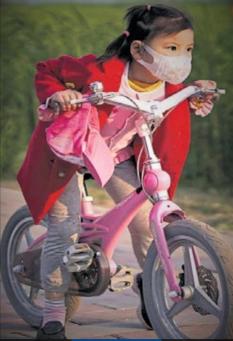 getting global praise for controlling and now just about eliminating it, its done allot of economic damage!  The former has been priced in, the latter not fully yet, as I see it.
All 1Q. earnings must be SET released by May 15 and the/this reality will set in....2Q. earnings won't be much better.  Just because the Govt. allows for a selective re-opening of many businesses, this does not mean it just then happens.  Its not like a light switch one just flips back on.  In the meantime just about all tourists have left and no new ones' can come in.  Soo many workers/employees have gone home to their provinces -and the roads are far less busy then in the buzzling past.  (The picture on the right shows the new normal).
The Thai economy lost allot of momentum and a V economic recovery looks more like a U shape onw now.  Some people I talk to say "this year is lost",  vs. before I felt more like it will be a lost for a few months.  The reality is turning out to be more dire. Tourism has gone for now, airports remain selectively closed for much of May and ever lower interest rates along with Govt. spending cannot make up the downturn which will last longer.  While in the US, Mr. Trump keeps touting how they will open back up, have a vaccine before year end... and much aiming back for normalcy, the Thai Govt. talks about "better safe then sorry" along with prolonging the Emergency decree.  In my view the SET has likely moved a bit ahead of itself just now and is likely to retrench some, before moving higher again in the second half. 
Its always very difficult -and some pro's. say one never should guess shorter term movements in stock markets-  yet today I dare to do with a cautionary note, post my ultra bullish comments in mid March, right at the SET bottom.  While I took profit on 1 model portfolio selection of late, I am not making any further changes at this time....my time frame as stated at the outset, is 1 year.  The good news is that Thai CV19 is getting under good control, the bad news is the Thai economy took a very serious hit and derailement....and just restarting it will take time.  I think neither the Govt., nor the SET, has fully anticipated nor priced this in.  Should the market drop some, as I now tend to think, my view is to accumulate on weakness for those which missed it or want further exposure.
At the same time I am happy with my various selections as many are removed from a direct exposure even wile a more sanguine SET in the shorter term may prevail. I realize BBL is one big cap which will take in more bad news through increased NPL's, its just too cheap to ignore for longer term investors at less then half its book value and I like their Indonesian bank acquisition.  Of course I will be watching 1 Q. earnings carefully as we may see some companies keeping up good earnings, despite the malaise...so stay tuned.
Best Regards to all members,
Paul A. Renaud.
www.thaistocks.com