PYLON for 2012, my company visit report.

Submitted by PaulRen on Tue, 13/12/2011 - 2:47am
PYLON, the case restated.  A top quality infrastructure play.
PYLON (3.54) is now in a high earnings growth phase prone to execute well due to high quality, high integrity, competent and professional management. This so as a main contender/player in a 2012 bullish industry.   Yet, this company trades on the MAI exchange at 1/3 the valuation of its sector averages.  See this company's web site here:  http://www.pylon.co.th/pylon_index.html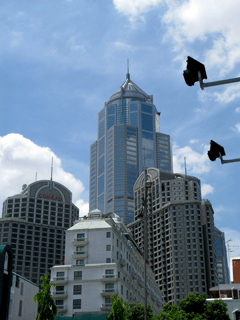 To sum it up PYLON is a true specialist in large   bored pile constructions with more then 10 years of experience on all kinds of projects. I want to say it again: here is a high quality, high integrity and well managed bored pile contractor and the one of my 2 core choice as a selection for year 2012!  (DEMCO (3.86) being the other one.
Earnings per share (EPS) should come in around 0.45 Baht for calendar year 2011 with 9 months cumulative earnings per so far at 0.34 Baht. With guidance I expect EPS to be close to 0.50 in calendar 2012.  Hence this stock is trading at a p/e of 7.8 for this year and dropping to around 7 next. This appears undervalued to me!  The annual dividend yield on the current mkt. price should reach above  5% and more if there is a stock dividend as I expect. 
  The p/e is too low in my opinion as compared to its sector which is around 20 or the MAI index which is around 17.  Shows here again, how quality leading and niche companies trade at a ridiculous high discount here -as compared to large cap Thai stocks.  A discount only so because most brokers don't cover these and share liquidity is "low", that is to institutional investors.  Recently liquidity has increased though both on DEMCO and PYLON which has traded as many 5 mill. shares a day recently; this is a good sign to likely higher prices. (Higher volume often precedes prices).
This company is a beneficiary of the devastating Thai floods as the new infrastructure building to prevent this in the future will award new mega jobs to this industry. Just over the weekend the Thai government announced a 60 Billion Baht budget for infrastructure spending next year. (That's close to 2 Bill US$!).  Further there is now likely a new stronger trend among more Thai's to live in high rise condo's in the city, rather then own homes in low land projects in the suburbs. PYLON benefits from that, as all high rise buildings need bored piles and foundation work.
Here is a good description of their business:
1. Bored Pile
Bored Piles are usually used as the foundation of large-scale structures especially those located in a limited area where driven piles are not applicable due to transportation and ground vibration problems.
Moreover, compared to driven piles, bored piling technique causes no lateral movement of soil underneath that may affect nearby structures, less noise pollution and less ground vibration. The Company offers various sizes of pile ranging from 50 centimetres to 200 centimetres in diameter and deeper than 60 meters depending on the design load and local soil properties.
2. Ground Improvement by Jet Grouting
The objective of ground improvement is to strengthen the existing soil structure which can lead to the increase of soil bearing capacity and prevention of lateral soil movement. The Company provides this type of service by injecting cement grout at a high pressure between 200 to 400 bars.
Type of work can be categorized as follows:
2.1 Soil Cement Column
This type of ground improvement is used to strengthen the soft soil properties throughout their whole layers. The process starts from jetting water downward at high pressure to stir the surrounding soil into the designated shape and size. Once reaching the level of pile tip, cement slurry is injected to mix with surrounding soil to create the solidified soil cement column that has ability to carry a vertical design load and reduce the settlement of structure above. The soil cement column produced by Jet Grouting has better properties and more homogeneous texture than those produced by other techniques such as low pressure mixing and rotary dry mixing. At present, soil cement column has been applied to various types of works such as road foundations, airport runways, dams, water gates as well as slope protection of canals or river banks.
2.2 Localized soil improvement
This type of work is used to improve strength and properties of soil or rock in a specific area; for example, grouting cracks in rock or soil for dam construction, grouting to improve stability of soil for excavation or drilling purpose in a specific area.
"As for the private sector, there has been a continuous growth in the number of condominiums in urban areas and along mass transit lines. Based on the foregoing, the bored piling industry outlook of 2010 has been on an upward trend, as clearly illustrated in the fourth quarter when the number of projects in the industry has risen to high level while price competition in the industry has decreased."
"The bored piling industry which is considered the main source of income of the Company, a number of projects of BTS/MRT lines have gradually commenced since 2010 and consequently the overall number of projects in the industry for 2011 is expected to continuously remain at high level with the price competition being not relatively high."
"Major raw materials used by the Company comprise concrete, steel bar, cement, diesel, and slurry (bentonite and polymer). In 2010, the price of steel, diesel and concrete was on an upward trend due to a recovery of global and domestic economy. However, in order to reduce the impact in long term, the Company has always conducted a policy to reduce the risk of price volatility and supply availability by pre-order, in whole, some of raw materials such as steel to be used. In some cases such as concrete and bentonite, the Company would enter into the short-term agreement to lock the purchase price for a certain period."
"Since the Company's projects generally require only 2 – 6 months to complete, a chance that the Company would confront with the price volatility is rather limited. Moreover, the fluctuation of foreign exchange rate does not have significant effect because most major raw materials could be purchased domestically. Regarding the diesel price in which the purchase price cannot be locked in advance, the Company has a policy to alleviate the effect of diesel price by campaigning for reduction of diesel usage at the job sites as well as increasing the production efficiency. In addition, the Company will adjust the selling price if necessary in consideration with the competitiveness factor."
"In addition, the Company has been improving the success rate of acquiring new projects and thus the Company's customer base has expanded every year. "
Above are from: PYLON'S  ANNUAL REPORT 2010.
Huge infrastructure spending next year -due to worst floods in nearly 70 years.
The newer government has re-affirmed the acceleration of the 10 elevated train lines to come and this is a great opportunity for the foundation construction business over the next couple of years.  PYLON has above average cost management control with purchase of raw materials right after winning new job bids and increased profit margins lately confirm this. World Oil prices are also likely to remain more stable in Baht terms not least due to EU/USA economic recovery remaining anemic.  Realize  PYLON gets paid first as foundation work is the first that gets done -and its jobs are of shorter nature around just a few months so reducing risks.  The biggest risk in many of these jobs is in not getting paid -and PYLON is at the start of projects besides very mindful to this.
The company has close to 1 Billion Baht in backlogs. This is impressive due to the nature of its job completion often averaging only a few months.   Half of those jobs are foundation work, completed averaging only around 3 months, the other half are civil work which can take 1-2 years. The company is and has been politically neutral having never taken a stand on what government it prefers. This is now days a blessing. In a recent interview the company told me the net profit margins should keep moving upwards.
The company enjoys very strong cash flow and will highly likely get superior government jobs next year as noted.  Especially regarding flood prevention infrastructure related jobs. But the mix of government to private will likely stabilize around 50/50 which is a better combination then in the past where 90% of revenues where government related jobs. The minimum wage will increase to 300 Baht per day in April '12, but their corporate tax rate is coming down even more.  In Singapore for example foundation work costs 2-3 times more then in Thailand.  The company employs over 20 engineers.  Engineers are overall very qualified in Thailand and cost ¼ or less in salaries as in developed countries.
The company does not just do foundation work but also ground work, walls, heavy dudty underground work , pans for roads and gutters.  PYLON is a very conservative company and yet management is younger and highly educated. K. Chanet, its President has a Doctor of Engineering from the Asian Institute of Technology and Mr.Bordin Sangarayakul my contact there and for which I have very high regards has a Master of Science (Construction Engineering and Management), Virginia Tech (USA)
For example it depreciates its machinery over 5 years, even while its use is 10 or more years. Expansion is not a problems as it can source heavy equipment easily.  The company states consistently that quality work is its top priority for safety and good reputation, which it commands.  The 4th Quarter is usually the high season but this year PYLON had about 10 days where it could not work due to floods. We still expect a strong 4th Quarter.
In Year 2008 PYLON set up the subsidiary company under the name of Excelon Co., Ltd. So to provide services for design, construction, consulting and architectural works for buildings/ structures. Its registered capital is 30,000,000 baht. Pylon holds 51% of the total shares.
PYLON now trading at the MAI (average p/e on MAI is over 17 and average dividend yield around 2.9%), but wants to get its listing changed to the SET in 2012.
Management has so recently hinted they will award stock holders with a stock dividend so to increase the outstanding share float. This is what I recommended them over a year ago.  The company told me in August that it holds around 100 million in cash and have great financing options in placed should it need to tap into this. Also the company's d/e ratio is at low levels as I see long term debt shown at only 19 mill. Baht.  
Recently PYLON announced 9 new jobs valued at closed to 150 million Baht and I think the announcement of the new AIG headquarters big office building to be confirmed started early next year, should provide PYLON with ample business next year and beyond. 
Similar to DEMCO, PYLON should have a golden 2012 year, and so commands my strong buy view as stated weeks ago -and despite its 10% price rice since.  Both core choices have no effect from EU/USA troubles and slower exports etc…as they are for now beyond "recession resistant".  This industry is turning increasingly bullish and the time has come for a great 2012. There are smaller non listed companies which may even have lower overhead but they can't attract high end clients as PYLON can.
I have visited this company several times over the past few years and favorably mentioned it all the way. Beyond good dividends, the stock price has more then doubled since.  Today Pylon is a much bigger company, a flood beneficiary and the cycle is on the up!  What I like about them is the younger on the ball management. They seem prudent and are of very high integrity, also I can contact them anytime with questions as they have an open door -at least with me.  Leading broker Kim Eng is now also recommending this stock and so has Bualuang securities earlier this year.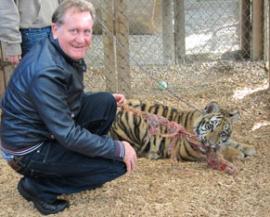 Over the past say 3 years I have often positively viewed PYLON at a starting price or around 1.50.  Only to view taking profits when the stock rocketed up 50% along the way which is my long practice here.  Since then, the company has continuously progressed nicely and spiked to nearly 4 Baht earlier this year. A few weeks ago I made it clear that I remain a PYLON fan due to strong earnings fundementals and want to own more then just an average amount. 
You can see a KIM ENG report on PYLON which I downloaded at this link:
/index.php?module=Downloads&func=display&lid=19
The Company has a policy to pay a dividend at a rate of not less than 40% of net earnings after income tax. However, the Company may pay less than the specified rate if the Company has to use the earnings to expand the operation, to invest, or to other objectives according to the approval of the Company's Board of Directors and the re-approval in the shareholders' meeting.
There are many undervalued shares here but will they be discovered? That is the big question.  As a bargain which remains a bargain is no bargain.  A long member here much likes SSSC (32.5), OK, but my question is what is the caveat that will make it become discovered?   With DEMCO, I know it will be next year as more broker reports will very likely be published early in 2012, and one, TRINITY Securities, already picked up coverage.  The green energy industry will also get move press coverage I am confident of.  Especialy when this massive wind project opens -and so pictures are released.  PYLON is being followed by at least a couple of leading brokers already of late and flood infrastructure is now in vogue. This along with the likely stock dividend will help make it noticed...  Hence I am confident that besides explosive earnings, unlike some others, these two will not remain "wall flowers" in 2012.
Of course when these stocks rock up its prudent to take profits along the way -so not to remain overly exposed as I now would be.
Best Regards,
Paul Renaud.
PS.   Below are PYLON's latest report on new jobs awarded, as reported to the SET last week. With completion periods often short 2-4 months.
7th December 2011   
Subject: 9 New Projects
Attention: President, The Stock Exchange of Thailand
Pylon Public Company Limited would like to inform that the Company has secured additional 9 Projects, totaling Baht 143,596,965.13 (Including VAT), from last report as follows:
1. Lumpini Ville Pibulsongkram - River View Project
Detail of works : Bored piling for the building foundations (Labors only)
Client : L.P.N. Development PLC.
Period : 102 days
2. U Delight 2 @ Bangsue Station Project
Detail of works : Bored piling for the building foundations (Labors only)
Client : Grand Unity Development Co., Ltd.
Period : 67 days
3. Lumpini Ville Chaengwattana – Pakkred Project
Detail of works : Bored piling for the building foundations (Labors only)
Client : L.P.N. Development PLC.
Period : 92 days
4. Queen Sirikit National Institute of Child Health Project
Detail of works : Bored piling for the building foundations (Labors only)
Client : Power line Engineering PLC. 
Period : 77 days
5. Charoen Aksorn Group Office Building Project
Detail of works : Bored piling for the building foundations
Client : Charoen Aksorn Holding Group Co., Ltd.
Period: 67 day