Own what you know during these uncertain times.

Submitted by PaulRen on Tue, 02/05/2017 - 11:34am
Markets hesitating. So own a basked of shares what you mostly know.
The SET and other markets in the region have stalled again not least because of the inflaming N. Korea situation. Some will say"Sell In May and Go Away" and many which justified "this time would be different", too often were later proven wrong.  No guarantees it wont happening again as there are plenty Global and Domestic risks -which cant be ignored.    
The N. Korea situation has gotten worse most only because of past lame duck tolerances...which this rogue country then took advantage of.  Showing again that tolerance, acceptance and so then perceived weakness is not always the answer.  It is entirely possible the man there comes to his senses and with now more then ever real Chinese pressure (thank you Mr. Trump), it will cave in to some form or reconciliation? N. Korea does over 85% of trade biz. with China.  Time will tell, while holding my breath, I am keeping what I know are overall good/solid picked companies...vs. just an ETF which owns the lot. Sans plus.  Here is as a top analyst at Yuanta has just today pointed out see below.
 "earnings have come out strong with 75% of companies in the S&P beating estimates while a handful of Thai names have reported and the trend has been positive from ADVNC, PTTEP and SCC clearing besting on estimates.  Previews have also been positive until now. We should have much more clarity on earnings in these two weeks and should be the key to setting the tone for the next few months.  In addition government has also pushed officials to accelerate BOI approvals in an effort to facilitate and encourage capital expenditure which we view as positive after wasting time on many events which added no value.   Despite the fears of May we remain constructive and continue to push for selective names which we see clear upside amidst limited downside risks."   K. Avin of Yuanta Securities.
                                                                                                                                                                                          The road less traveled..
Paul A. Renaud.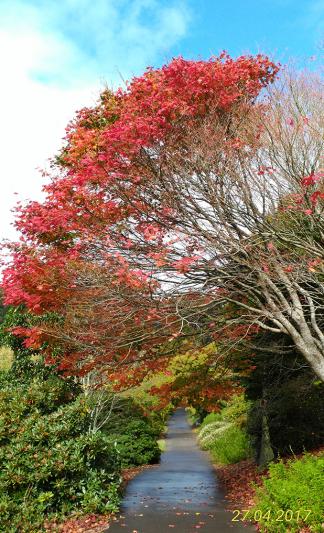 www.thaistocks.com