On my latest company visits and then some.

Submitted by PaulRen on Sun, 14/04/2013 - 9:03am
Company visits and more.  Investing for a living.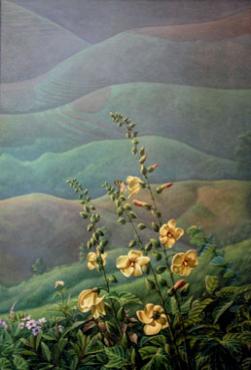 A couple of weeks ago I came back from yet another busy trip to Bangkok where I met with several companies including the factory visit at QTC.  The following day after I got back home, I woke-up with severe leg pains. 
The pain endured for several days and nights and I was, well, rather miserable.  I checked around, had an acupuncture session and spoke to a few professional medical people about it. 
Some said it was from sitting too much, others suggested it may be stress and heat.  Chronic, I think the word was…oh surely a pinched nerve one said.  A fired MD put forward it "may just be older age and I would have to live with it, on and off, for the rest of your days…and if I tried to find the cause it may be a fruitless pursuit to nowhere".  Oh well. 
Then at last I went to a Thai medical massage place here which along with their resident chiropractor, at 500 Baht a session, he told me I simply strained my back probably due to getting in and out of cars to quickly -and in the wrong way.  He pulled a few stretches and worked on me for 20 minutes….after which I got a workout on the bench by a heavy set Thai massage lady.   Sure enough I got in and out of taxis with my briefcase in one hand in a likely a rushed way; it so was a simple strain from crooked twisting.  
Nothing more and a lesson well learned as I am told many get out of cars in a wrong & unbalanced way.  In the past few days I feel so much better, like going dancing.  Sometimes things are very simple and we look for multifaceted solutions in the wrong places. 
Take the case of gold.  After the metal rose 7 fold over the past 10 years, was it not a simple case of too high too quickly? Surely the gold bugs were everywhere which was a sign it was over owned.  Does gold not have a long history of nice upward moves, only to then just sit for years slowly going back down.  Was gold not just a beneficiary of all that bad news which the local/national/international press ever more blasts to us all day after day.  The press loves bad news as it attracts eyeballs. Brokers love bad/good/bad news as it creates transactions.  Even banks, money managers and funds love it as the message appears to be: money is too difficult to manage by yourself so give it to us for  (big) fees.  Mega sized ETF's also love it, maybe more then anybody, as they imply "nobody can beat the markets" so why not just invest in index funds -and go on with life.  
In January of 2012 Bualuang Securities went on a nation wide roadshow promoting its new gold fund even the SET,  Thailand's official stock we site advertised for months at their front opening page.   Brokers invited people and sponsored dinners.   While they implied they would talk about worthy stock market investing, all they did is talk up their gold ETF fund and yes right at the highest price.  Bualuangs  gold fund since early last year dropped 20% in value vs. the SET index moved up almost  40% and as members know my views did even better. 
After long and lethargic underperformance gold then dropped 5% last Friday, just as N.Korea flamed up its rhetoric and threats. 
Sometimes the best investor decision is the pitfall we avoided.  As a member here pointed out, I wrote to abandon the long love affair with gold some time ago. 
Australia being the second largest producer of it should finally get the overvalued currency wake-up call and its currency drop, along with the rest of most commodities.  But then again its being held up somewhat artificially due to the Russians and Chinese not knowing anymore where to put their huge currency reserves.  The US$ and EU remain dominant in the world even while not very stable holders of wealth. So the AU$ benefits only due to it being "the lesser of the two other evils".  We will have to await and see how long that reality can hold up. 
Meanwhile, during this same past 12 month period,  the Baht has appreciated 10% and 6%,  vs. the US$ and the mighty but much smaller in circulation Swiss Franc. Hence in Baht terms,  gold has been a miserable investment of late, over the past year and then some.***
I here wrote again and again about DEMCO (15.50) for over 3 years and tried to explain from so many different angles that its simple the best growth stock around -and likely to stay this way for a while longer.  As a professional I have to view diversification as prudent but you all knew that I did this hesitantly. The message was/is simple,  (just like my back problem) get out of the car slowly and own all you can muster of DEMCO and await until its time comes again.   I view it is still the best single stock idea out there, despite its 400% increase over the past 12 months.  
Why?  Because its profits rocketed up along with its stock price and with the its market cap now at over $300 million, so did its p/e valuation expand.  Nothing complicated about that, as here more then most places, don't we know:  a far more liquid stock commands a far higher p/e rating.   The next news with DEMCO is very likely another major huge Solar project this year along with a successful rights offering in early June, which will bring their shares outstanding to 1 Bill. and then its market cap. should be  500 mill. US$  by the end of this year -if not earlier.   I call it DEMCO Act 2. 

Yes, I viewed some profit taking at 16.4 in mid March, only to then pound the table again when it dropped below 15 on the recent SET market correction which many of us here anticipated.  New and more seasoned members had ample chance to get some more or get it back.  Again, I now view this top choice is likely in an uneven way, moving upwards again.  Subscribe to their upcoming stock rights offering which will have freely attached, warrants #5.

Even if there is a setback (likely just another buying opportunity), we get a decent 0.18 Baht dividend per share while waiting.  Could things be that simple and straight forward? I think so.  As always I could be wrong just as my back problem could come back and be something more.  I have more confidence in DEMCO then in my back pain reoccuring again.
QTC's Factory Visit.
Four of us visited the QTC (7.10) factory on a hot day and a long drive in their older van.  Understandably I was not allowed to take pictures of the factory (which is not unusual) and we had a nice long lunch with QTC's CEO K. Phat.  After which there was a picture ceremony -but when I asked one of the members if I could use that picture for this article, he did not answered so I won't.  QTC remains another high quality growth stock with a good yearly dividend and I like K. Phat as a hard working, smart, honest and very industry knowledgeable CEO.  The company works 2 shifts and is about to ramp up transformer production in Laos. 
QTC is also determined to reduce its inventory on hand from 250 mill. to 150 mill. Baht, so that will increase its profit margin this year.  Copper, silicon seal, oil and casing are its main raw material used, and all are on a slow downtrend as the commodity buffs had it wrong of late. 
The company presently has more than 2000 shareholders and likely to invest in more new machinery (50 mill. Baht) which it will gear up for next year.  We hope to soon see an announcement on that. 
I reviewed QTC in a previous company visit article I do not have much more to add except to say we were all impressed how clean and efficient the factory is.  Feel free to pose questions any questions or observations on QTC as I am confident the CEO will answer without delay. 
QTC may be a bit of a bore to some but also should hold up better if the SET drops again, as we just saw on the recent fall of nearly 130 points which dented little to QTC's  stock price.  Hence my long term buy view remains in place where the patient investor will be virtuous. 
QTC will benefit from the massive Thai infrastructure spending along with the now enhanced electrification of Thailand.  Because the company is an good exporter (30% of total sales) it may be slightly affected by the strong Baht, but management downplays this as it balances exports with importation of parts and some currency hedging.  I don't think QTC's earnings will be dented due a stronger Baht and management confirmed that it sees further earnings growth this year.  I like QTC's management and note this stock has performed well since I rated it with a "strong buy" view just a few months ago.
We visited FOCUS (3.84) and had an interesting quality meeting with the company's CEO.  This company has no land bank which is both good and bad, the good is obviously in that it does not tie up any big capital amount in now ever more expensive land around Bangkok.  The bad is that it has no visible earnings growth beyond their current project, which looks successful (50% sold) but which is not likely to contribute to earnings until next year.  This company does no pay a dividend.  I don't want to spend too much time on FOCUS as I am not overly excited, except to keep rating it with a view buy on weakness. 
This company balances its business with construction business.  It maintains the revenues on construction at around 1.1 bill. a year and does not want to increase this for the obvious reason in that this is low margin and so more risky business.  Their current project is on Soi 2, at Sukhumvit/Ploenchit and they expect some 800 mill. of revenues from it. The company has not yet received its needed environmental permit but we are assured this is coming in July.
The stock price looks cheap but we don't know what will sustain earnings beyond their current project.  Not least the condo' market is overheated in Bangkok and so becoming a buyers' market.   Country Group (CSG) is increasingly a leading broker here and they have some research on FOCUS.  For those which want to dwell more on this stock try to read Country's brokers' research on FOCUS.

PRIN (2.18) on the price correction just now should be more interesting/prudent for us value investors as it yields a good dividend and has a very interesting new project to come right next to a major Sky Train station, planned for early next year.  I would think that at some point over the next 6-8 months this will get some market hype/attention and its stock price should retest this year's high at around 2.60 -or more.
PPM (6.25) is a stock choice I still like despite its price advance and refusal to correct along with the market setback of late.  PPM, is a trading company with over 2000 customers, has never had a loss in its history and is on to some interesting new products!  Look for some announcements here soon. 
The company has 160 workers and 25 trucks delivering its merchandises. The husband and wife, is the management team and they own some 70% of the shares outstanding, so they have a huge incentive to increase profitability, stock price and dividend.   I had a good impression meeting with PPM's MD and hope to see him again soon. The problem with PPM is in that the float is very small and so these shares are illiquid. 
This company provides raw materials to car and a/c parts manufacturers but does allot more than that.  PPM is doing some interesting new things with aluminum roofs (less heat and less weight) and should benefit from trends in this. (Sky train?)
Take a look at this link to get to know PPM better (some info is in Thai language).
http://www.ppm.co.th/newspresentfile/20130319170400-4849.pdf 
The company is just now developing a new shopping complex right next to Mahidol University with a piece of land 18 Rai which is ideally located for this. (over 30,000 students). I expect further increased profitability with PPM, a micro cap stock.
Overall I think the Thai Baht and SET should see more strength not least due to continued global liquidity pumping which the Japanese have joined now as well.  This remains the dominant theme.  I reason the recent new found attraction around smaller cap stocks by the awoken Thai retail investors will not end yet -as there are too many positive micro and macro factors working in its favor. 
Likely,  just like my back problem passed, its as simple as that now…even while we all know there are always unexpected surprises -and these are not always bad.  Things are often simple but then not that simple.  Expect some surprises as always and keep tuned here.
Best Regards and Happy Thai New Year if you celebrate this.
Paul A. Renaud.