Model portfolio an interim update, May 27th.

Submitted by PaulRen on Wed, 27/05/2020 - 11:03am
With some spare time on my hands and the ease to update, along with further movement on the SET since last updated, I here post the latest interim updated model as of 11AM this morning, May 27th.  The only stock I have taken profit on to date is CHAYO at 5.95, as then posted here.  I have not replaced it yet with any other, but always looking.  As we see, after picking the mkt. bottom in mid-March -then posted at my front page:  I so far am able to well outperform the SET index. Hence we got a good head start and only time will tell if, what so many say can't be done, i.e. one cant beat the SET index over time.  Time will tell.  (To see the table you must log on).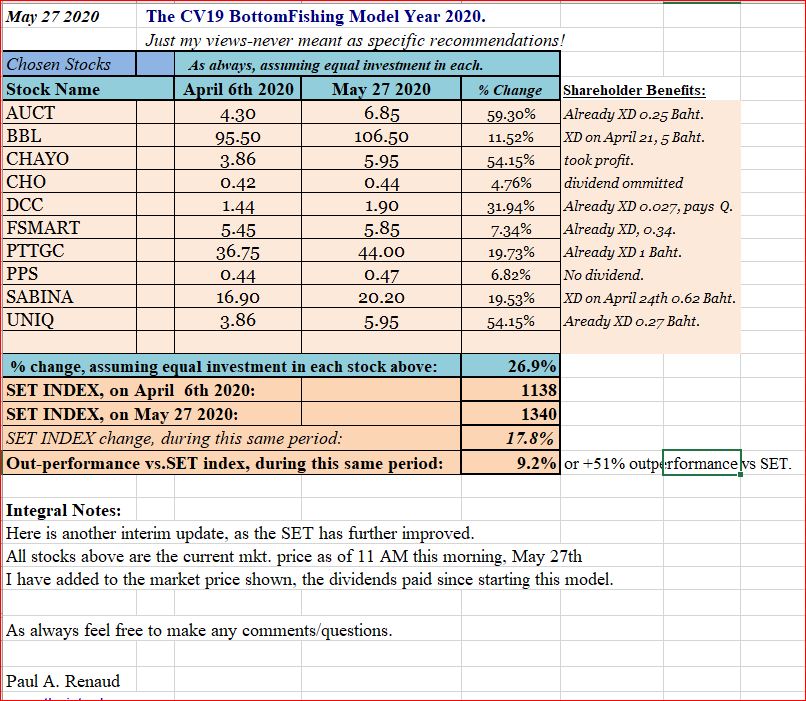 www.thaistocks.com