Investing in Thai stocks from outside of Thailand.

Submitted by PaulRen on Fri, 17/08/2012 - 3:50am
Alternatives to Thai Brokers located in Thailand.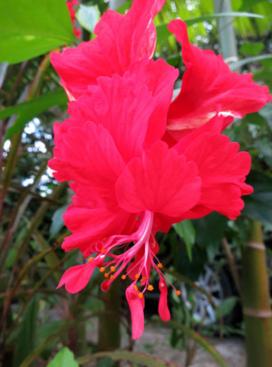 There is continued interest in alternatives to Thai brokers, when investing from outside of Thailand.  Here is good information on 3 non-Thai online brokers.  "Monex BOOM Securities has been my broker since 2006", writes this seasoned investor.  Thaistocks.com has heard good feedback from BOOM for a number of years.
Source: World Money Analyst, April 2012
iOCBC - Singapore
Started in1986 as Oversea-Chinese Banking Corporation Limited, in 2001 this Singapore-based company acquired UBS Warburg & Associates Private Limited (Singapore) and Keppel Capital Holdings. The acquisitions propelled OCBC Securities into the ranks of Singapore's leading stock broking firms.
iOCBC is the company's online trading division offering commodity futures, forex, ETFs, shares, warrants, and Extended Settlement contracts***. Although the depth of products offered is comparatively shallow, the breadth of exchanges traded is impressive: Australia (ASX), Hong Kong (HKEX), Indonesia (IDX), London (LSE), Malaysia (BURSA), Philippines (PSE), Shanghai (SSE)& Shenzhen (SZSE) B-shares only, Singapore (SGX), Thailand (SET), Tokyo (TSE), and the U.S. (NYSE, AMEX, NASDAQ).
Marginable securities, product availability, commissions, and settlement currencies depend on the exchange being traded and account type.
Commission example on the SGX exchange: for orders under US$30,000, 0.275% with a US$14 min. Complete mobile trading from an iPhone is available. Consult the website for details.
Nationality Restrictions: U.S. citizens/residents accepted as clients but barred from trading on U.S. exchanges. All non-Singapore citizens/permanent residents must make a US$2,000 deposit to open an account.
-------------------------------------
SWISSQUOTE - Switzerland
SWISSQUOTE is part of Swissquote Group and headquartered in Gland (in canton Vaud) with offices in Zürich. Launched in 2000, it has rapidly grown into Switzerland's leading online broker and lists on the Swiss Market Exchange (SIX: SQN).
Electronic share dealing is available on the following exchanges: Switzerland (SIX), U.S. (NYSE, Arca, AMEX, NASDAQ), Austria (ATX), UK (LSE), Italy (Borsa Italiana), Frankfurt (XETRA), Euronext, Canada (TSX, TSX-V), and the pan-Nordic OMX trading facility (Stockholm, Helsinki, Oslo, and Copenhagen). Another 60 markets in 40 countries, including Brazil, S. Africa, Middle East, Asia and Australia are traded via phone-executed orders. Trading in options, futures, warrants, bonds, structured products and forex is also available Commission on ETFs and over 3,000 funds is a flat 9 CHF/9 EUR/9 USD. Commission for an equity order between 2,000 and 10,000 (in either CHF/USD/CAD/EUR/GBP) is 35 CHF/USD/CAD/EUR/GBP. Accounts can be held in Swiss francs, Euros or USD.
Swissquote does trade small-cap Thai stocks. I was able to get online quotes for stocks that Paul recommends.
Nationality Restrictions: U.S. citizens/residents not accepted as clients.
-------------------------------------
Monex Boom Securities - Hong Kong
Monex Boom Securities started life as BOOM Securities, founded in 1997 as a fully licensed broker/dealer regulated by the Securities and Futures Commission of Hong Kong and headquartered in Hong Kong. BOOM was bought by Monex Securities in 2010 and is now part of the Monex Group, one of Japan's largest online brokers and headquartered in Tokyo.
Monex Boom is an online broker only with trading on the following markets: Hong Kong (HKEX), US (NYSE, NASDAQ), Japan (Tokyo, Fukuoka, Nagoya, Osaka and Sapporo exchanges), Singapore (SGX), Thailand (SET), Taiwan (TWSE), China (SSE, SZSE; B and H shares), Indonesia (IDX), Korea (KRX), Malaysia (BURSA), Australia (ASX), and the Philippines (PSE).
Commissions are competitive with other online brokers: Hong Kong, 0.18% of order, US$12 min.; US, flat US$20 up to 5,000 shares; Singapore, 0.30% of order, US$17.50 min.; Australia, 0.40% of order, AUD35 min.
There is an account-opening fee of HKD200 (≈US$25) and a yearly administrative fee of HKD200 as well. Cash in accounts can be held in six currencies: HKD, RMB, USD, JPY, SGD and AUD. Monex Boom charges something we haven't come cross so far, a dividend fee. It is assessed for all exchanges and ranges from a fixed US$3-US$6.50, to a set percentage of 0.50% to 1.0%. This is something to keep in mind if buying a stock for its dividend.
I don't find the dividend fee onerous.
Nationality Restrictions: None.
PS.  Thank you to the long standing professional member which shares the above, from afar. Any feedback and/or comment most welcome.