Health and Wealth, we need both and then some.

Submitted by paulren on Fri, 14/11/2008 - 7:58am
Phuket Thailand November 14, 2008.
A time for balance of wealth and health as the two go together -for a good life.
The global economies fell off a cliff in October and left us with stocks half or less their previous values, worldwide.  Good from bad is not being distinguished in the market currently and so its imperative to focus on good fundamentals besides getting the next dividends. All  while awaiting the eventual turn of sentiment.  Since the wealthy part is just now not working for us, why not for now focus on the healthy side? 
"We see a very strong relationship between wealth and happiness".
Much of research work on happiness focused on the so called Easterlin Paradox, set out by economist Richard Easterlin, in 1974.  Data there showed that once a nation passed a fairly low threshold of wealth, further economic growth didn't make citizens much happier.   Relative wealth mattered more than absolute wealth…individuals who got richer quickly acclimated to their new circumstances, and so within a short time were no happier then before, it so claimed. 
Two economist from the University of Pennsylvania's Wharton Schoool, (Betsey Stevenson and Justin Wolfers), argued in a research paper a few months ago, that the more voluminous international happiness data now available contradicts Easterlin's conclusions.  Namely, showing countries in fact get happier as they get richer. 
"We see very strong relationships between wealth and happiness….there is no evidence of satiation, this idea that it flattens out over time."  Regardless of rich or poor countries if  its income increases by 10% those countries are going to have the same increase in happiness. So wrote Professor Betsey Stevenson.  And research has long overall shown that happy workers are more productive and are absent less.
Healthy, wealthy and so be happy.
Of course many of us know that being wealthy is the second or third most important element to happiness.  What is worse to be wealthy but not healthy or healthy but not wealthy? Many of us know the answer is that to have both and all at once is most rewarding and so brings happiness, all other things being equal.  Obviously I cannot define what it is to be happy but surely "health and wealth" are two important components. Some other obvious traits to us is being ethical besides a responsible non polluting global citizen with compassion and integrity.
The personal experience.
After working here for many years on bringing you Thai stocks insights and reading 30 to 40 books a year, I realized a year or so ago that my yearly weight was on the increase and not likely to change. I also was told some time ago that my blood cholesterol level was high -and getting higher.  So, a daily Lipitor pill, the supposedly wonder drug taken by millions, it reduces cholesterol.  It did for me as well.
Some months later I picked up a book at a US University book store called "The exercise health connection" Subtitled ""Making exercise Your medicine".  By Dr. David Nieman *.  In this book the author goes through all the major diseases we all could get and shows scientific studies how these can much be reduced through exercise and weight control.   I there learned the simple fact that most of our major sicknesses (or us being prone to them) can be reduced simply by living a healthy life style, not just a wealthy one.  Overweight and sedentary life styles are in fact to many of us, our biggest long term health threat.  This book shows that almost every one of the major (older people) diseases' come from, or are enhanced, by overweight and lack of proper exercise and diet.  I very much agreed what I documented. (The book is a bit dated (1998), and I am sure an updated version would show the connection even more now).
Then on December 1 '07,  I visited the Kamalaya wellness center in Koh Samui. (http://www.kamalaya.com/) for one week.  *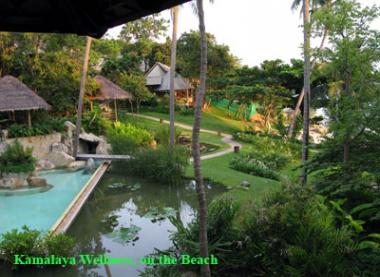 On the very same day I checked in there, on my own doing I also then stopped taking the Lipitor prescription against the advice of my doctor here in Phuket.  I signed-up for the various excellent wellness programs there and indulged into a week of healthy delight. Kamalaya has a medical license and is one of the best qualified wellness centers in the country, if not in Asia.  Here they can teach you too many things to recite here. 
One lasting impression did reach me is the importance of near daily yoga, stretching and cardio-exercises. They showed me among other things how to stretch correctly, how to eat healthier and how to just sit quiet and straight.  It got me the jump start I needed and today one year later I lost 7 kilos. I nowadays exercise regularly  and reduced my cholesterol to very close to normal levels now.  I feel better then in a long time.
 
During this time of market duress, why not focus a bit on the healthy side and forget the wealthy side for a while.  Or alternatively one can indulge in some adult education. There is nothing we can do about these dire times anyway. I remain opposed in selling out, as stated before. I have confidence in the overall strong earnings fundamentals on the companies I like and identified to members.
I view the current global bad stock market era at the present as an excellent time to take some private time to get in balance the healthy side.  For us established members, I view Thai shares as locked-up for a period, say until sometime 2009.  For some sharing one's time to health is the antidote to take in the meantime. For the new members its an excellent time to be grabbing up some 'once in a century' on sale, Thai value stocks as the markets are very distorted at present.
The key during this balancing time is to own fundamentally solid companies where the earnings are still robust and the cash dividends triple in return compares to money sitting in the bank.  Own good companies through their shares, not shares for trading.  There is now a certainty that all interest rates are being slashed further down.  In time, Asia and Thailand will recover faster then the West and so will our select good companies.  Until then and after some of us, can chose to live an enhanced life style through newly learned and then entrenched positive life style changes.
Best Regards,
Paul A. Renaud.
www.thaistocks.com
• David Nieman is a professor of health and exercise science, and director of the Human Performance Lab at Appalachian State University in North Carolina. His research focus during the past twenty years has been exercise immunology, with a secondary emphasis on sports nutrition, obesity, aging, and nutritional assessment. Dr. Nieman has more than 200 peer-reviewed publications in journals and books and is a member of eight journal editorial boards including his role as a section editor for Mosby's YearBook of Sports Medicine. He is the author of nine books on exercise, nutrition, and health. Dr. Nieman sits on the medical advisory board for the Bally Total Fitness Corporation, served two terms as president of the International Society of Exercise and Immunology, and was elected as a basic and applied science trustee for the American College of Sports Medicine. Dr. Nieman has run 58 marathons and ultramarathons, and was an acrobatic gymnast and coach for 10 years. His marathon PR is 2:37, and he has run the Pikes Peak Marathon twice, with a 16th place finish.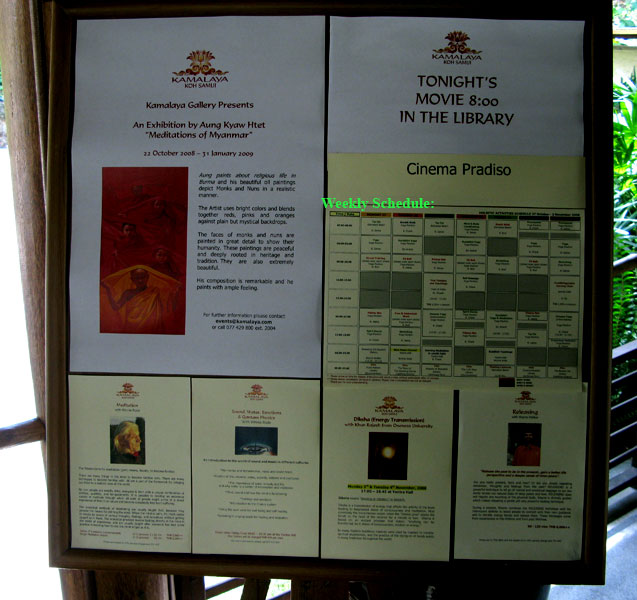 * Kamalaya Koh Samui is a Wellness Sanctuary & Holistic Spa located amid a tropical landscape on the southern coastline of Koh Samui, Thailand. Kamalaya integrates healing practices and treatments from East and West, a beautiful natural environment, inspired healthy cuisine, customised programs and wellness retreats to offer a unique concept in personal wellbeing and holistic lifestyle possibilities.