DEMCO, an update.

Submitted by PaulRen on Wed, 09/03/2011 - 7:52am
DEMCO (4.76) had its "Opportunity day" today at the SET building live, at 1:15 PM.  We paid close attention.  I so can re-affirm my strong buy view as my medium term investment choice of preference in the growing green/alternative Thai energy sector.
Thailand gets top ranking in regional surveys regarding the promoting and support of this green sector and with global oil rising again this will likely only be re-enforced.  Dont' confuse this with Germany or other financially burdened EU states, which have recently stated they are rolling back such subsidies.
Since the beginning of this year DEMCO changed its listing to the SET exchange from the MAI.  In time this should result in a higher p/e rating for this company. This is a positive.
The backlog  now reportedly grows from 5.65 to 5.9 bill. Baht, this since their last presentation (late last year).  The company just secured a new 200 mill. Baht job in HatYai for an underground cable work. The company is bidding on new jobs potentially valued at over 7.8 Bill. Baht.  Realize that smaller jobs command higher profit margins.
After allot of government paper work, start-up expenses & delays besides bank loan approvals needed by "Wind Energy Holding Co", their client.  DEMCO today remains very confident that by April 1, it's a "full go ahead" for the first wind project called "Hua Boeng".  After more delays, government red tape, last year, all is on track now as today was re-affirmed today.
DEMCO incurred some significant start-up expenses last year and time on their to construct massive wind energy project. This for last year but for which the benefits will only result this year.  Remember, DEMCO is only the contractor here at set pre-determined 15% gross profit margin.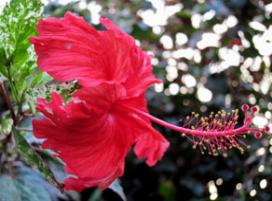 Today DEMCO employs 113 full time engineers, this is up from 110 last June '10.    Its more then double from 4 years ago, when I first visited this company.  To me this shows they are/remain on course for the 5 bill. Baht expected revenue this year, which in any event was re-affirmed today by senior management.  This, as well as the wind energy government adder rate (subsidy) which is set at 3.5 Baht, per unit of electric, as previously reported and re-affirmed today.  The gross profit margin on the wind project was also re-affirmed to be 15%.
One big thing which will change in year 2011 is that 85% of revenues will come mostly from the private sector, which commands higher profit margins. Last year 65% of revenues came from the government sector. (lower profit margins and slower payment, as noted).
The company is also on course to complete a 10 megawatt Solar energy project this year, valued at 850 million Baht as well as a 300 mill. telephone tower project but which has nothing to do with 3 G.  When 3G finally gets going here, DEMCO will benefit as they will build most if not all the new steel towers required. I think the Solar project is a positive surprise, as last June they told me this would happen in 2-3 years.
As to the "unbilled installments on completed work 827 million Baht" question, they affirmed this is normal practice and has to do with the various (and often slow) checks/verification the Thai government requires before releasing any payment. As we were told today, already 230 million passed this inspection and so has been released for payment in the 1Q.  There is nothing unusual with this in their line of business. Of these 827 mill, some 500 million was for government work where this checking procedure is slower.
Best Regards,
Paul Renaud.