DEMCO, another update.

Submitted by PaulRen on Fri, 22/04/2011 - 9:51am
Another important interim update for us, on this favorite.
I just spoke to the company and can report to all members the following:
Demco's first Quarter revenues is likely to be around 650 million Baht at a net profit margin of 4.5%, or so 29.25 million Baht profit.  This compares favorably with the 1Q of 2010, where the earnings for that quarter where only 16.6 mill.  So the first Quarter of 2011 over 1st Q. 2010, should show a 76% improvement in net profit -but because of the newly issued warrants last year there will be some dilution. Currently there are 445 million DEMCO shares outstanding, but remember 40 million have been bought back as treasury stock.  A year ago there were about 335 million shares outstanding.
The massive wind energy project is very close to being finally, yes finalized. Only awaiting the legal review of all the documents by the 2 equity partners.  The good news is that both Kasikorn and Bay bank have already fully approved the loan! (70%). 
The 30% equity portion is evenly split between RATCH  (a major big cap local power utility) and Shobu from Japan, which already both have board of director approval on this. Now they are "only awaiting the review of all the legal documents".  Wind Energy Holding sold this equity portion to both, and at a premium. The company remains confident it will start construction in early June, with delays to date being due to the massive undertaking of this major/biggest wind project which will be the first on this scale in Thailand.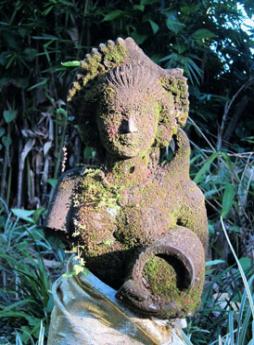 The land portion, where the wind energy project will be located, is not a concern at all, as it already passed all government permits.  This is sub por con land and allowed/approved for this project due to 0 pollution.  This is good news as in the EURO Money conference I attended last month, I was told this is the biggest hurdle to overcome as land often is Forest or Agri land or not cleared for such long term projects.  I was there also told that RATCH is the only big cap stock which is also a play on clean energy, so confirming all this.
On the upcoming Thai Elections -or the political risk, there is none:
In the companies' view there is "no chance" of a change or problems with a new government and/or elections, as this all permits are in order and already fully approved. Hence this is not an issue!
Additionally the company has increased its back log in the 1st Quarter, by 490 million Baht. This through the successful bidding to "Gulf Electric" power plant, (substation) at AMATA city, Thailand.
After many understandable delays I am/remain convinced, with this latest information on hand, that  DEMCO will pull this off before mid year, and that the next big announcement from the company will be that the 5 Bill. Baht wind energy project has started which then should see the stock price rocket-up.  After speaking with the company this afternoon, my strong investor buy view remains in tact.
Best Regards,
Paul A. Renaud.