An brief introduction on what we stand for -and here share.

Submitted by PaulRen on Fri, 25/07/2008 - 10:06am
End of November 2017.
Dear Thaistocks.com Visitor !
Since April 1997 we have at this leading web site regularly -and without interruption- published well over a thousand different original viewpoints -along with stock research tips, various model portfolios, analysis's and Thai nuance investor added value articles/knowlege besides voiced professional concerns on certain industry practices, or the lack thereof.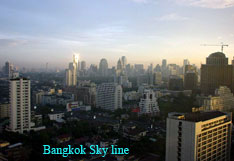 For 20+ years our members have seen the sort of Thai stock market objective, intelligence and independent opinions we here regularly publish. The track record is as long as it is substantial (see link on the left called "Track Record"), most of all its  unbiased and objective -as we are affiliated with  no one. 
Seek to be  a free registered user. Then you browse the "Article Topics" link and select directly what interest you.  Or select the "News" link and see chronologically what has been released to users to read. Many articles are fee.
"Expertise, credibility, objectivity and integrity have been the standard here. My core selections, new ideas, company visit reports and model portfolio views -all are updated in vigor for members". Paul A. Renaud. 
--------------------------------------------------------------------------------
As I can pick them they often "taste great and are less filling".  Many smaller capitalized high dividend paying so called higher growth value shares, are all too often ignored by most local traders & foreign and local institutions -strictly and only due to their smaller market capitalization.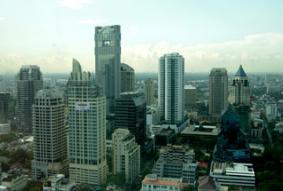 Yet, as shown here since 1997, these investor jewels" have overall been superior performing investments. The higher dividend yielding, mid and small firms often represent the true & competitive Thailand.  Most are growing faster than the SET average Thai company.
Investment Professional devoted to Growth, Low Valuations and High Dividends.  
Membership benefits include: 
 --Long here proven track record delivering often winning Thai stock value investment choices.  Stock investing always has risks, but as has been demonstrated over time, my chosen investor theme/style and choices have done rather very well.
 -- Members participate in our high quality member web lounge where seasoned investors post value added comments, questions, refreshing or alternative view points, disagreements, or broker/industry nuance & complaints and suggestions.
--Regular, timely and all original investor related articles are posted by myself mostly around Thai stock investment driven actionable & timely ideas.  All members get an instant auto e-mail when a new article has been posted or a posting to our member lounge.
--Short questions posted at the member lounge are answered by myself usually within 24 hours.
--The tracking of a model portfolio with regularly posted performance updates. (See "Track Record" link on left).
--Professional & experienced feedback o­n all issues, topics or problems experienced by Thai stock investors which are members. Specific investor advise however is not offered.
--Mini-course on the Thai Stock Market.  10 pages, one page per session sent to you every 3 days.  After taking this course you quickly obtain a good general idea about Thai stock market investing and its nuances -and so will understand more then most here about the merits  to long term value investing.
--We are a Watchdog for individual investors. Looking out and reporting o­n potential broker or company biases and/or other industry abuses. Thai brokers in general leave much to be desired for a number of reasons I point out.
--Original & research reports & views o­n regular company visits in-person in Bangkok, shared with members.
--Unbiased, independent professional view points on location and reporting o­n all aspects around Thai stock market investing with over 25 years of experience. Database of all original and unaltered 1000 past & searchable articles.  
For an excellent summary of our investment case please make sure to read this foundation article:  Value Investing in Thailand.
--------------------------------------------------------------------------------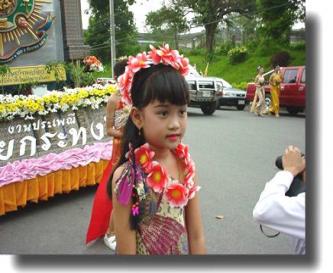 Fact is, many astute global individual investors are best investing directly with a local domestic broker.  This rather then go through their own home based non-Thai broker.  Advantages are: much reduced trading commissions and no fees for dividend collecting or rights offerings etc.. And the currency conversion is done only one time, at the time of allocating the  investor capital.  Some investors from around the world have reported hitches in expense and execution of Thai stocks from brokers not based in Thailand. Thai stock trades should not result in a currency conversion every time -which mostly benefits the currency exchanges.  Paul A. Renaud, November 17 '17.
While there are ups and downs, our overall historical investment record is as long as it is impressive, take a look for yourself.  Many have followed and monitored my views for years and so saw first-hand that there is much to be gained through membership. Some of the best investments over the years have been high dividend yielding mid and small cap's which truly represent the real Thailand.  This is my forte and I provide a regular flow of ideas on this winning investor theme.
Since the global and local trend in brokerage transaction commissions are ever lower, objective individual company research by brokers is often, understandably, ever more elusive.  Local brokerage research routinely ignore some of the best investment values, as we show since 1997.  It is the new astute investors' own responsibility, to get well beyond just the broker reports and pay for unbiased reports by proven professionals.  Invest a bit on independent research on what you save with the in recent years on lower broker commissions. 
My basic investment philosophy and promise to members:
I believe investing in stocks is like owning a percent in that business. I pride myself on experienced and professional honest, objective regular viewpoints -which are not biased nor altered in any way by anybody.
At Thaistsocks.com there are no inherent conflicts of interests.  I am not afraid to share what I believe while never giving specific investment advice.  Selection of companies reviewed are solely based around investment merit -and I then track its performance and update for members, as time goes on.
I answer all member questions and have and will report on industry/broker abuses or any such behavior.  If a member has a problem I will investigate and here report and publicize his/her experience, if so warranted.  I have no affiliation of any kind...am only member committed! 
Our search engine and article categorization allow for very easy navigation of our vast past and present material. Comments can directly be inserted at the end of any article. Screened and pre-approved outside objective analysts can make postings directly -and many other state of the art tools are readily at hand.
All past material is remains here posted in its original version, with no alterations,  changes ,censorship or omissions!  You can see this site as archived at http://www.archive.org/web/web.php for some evidence of this.
I regularly visit in person Thai listed companies and their factories. I take a "gloves off" approach and then make my own proprietary intelligent reports, for members. While all of us can draw wrong conclusions at times the long record since 1997, shows continued overall winning selections.  Since early 2015 the investor returns have not been as favorable as in the past for the most part because the SET market has been stagnant.
I strive to deliver excellence with timely ideas, long local experience and Thai market savvy;  well the beyond broker or news reports.  I do not here circulate nor post broker research, all material is my own.  Members can follow first hand my very own investment strategy, model portfolio and selections, as seen from my point of view and often based on interviews from in person company visits.     
--------------------------------------------------------------------------------
Thaistocks.com is a top quality state of the art on-line publishing member web site updated many times every month.  Again, I run a caliber member forum "lounge" where sophisticated investors and others regularly share their own viewpoints, concerns, industry knowledge and valued insights –all adding to the member knowledge bank.
Some recent Member comments:
"I haven't calculated my return on the thaistocks.com subscription fees, but it must surely be obscene....  Well, you are building up extra karma", a member recently wrote.  To view recent and older company visit reports, model portfolios and other free articles and to contact us, please register by clicking here
--------------------------------------------------------------------------------
Disclaimer:
Thaistocks.com never engages in specific investment advice or private portfolio reviews. Thaistocks.com only expresses Paul Renaud's own timely and regular opinions -straight as he see them.  At this site he has demonstrated again and again, that often if you get beyond the fancy broker research, much higher investor value besides high cash dividends can be found o­n the Thai stock exchange!  Thaistocks.com sharing this through publishing here since April 1997, is the accumulation of that achievement.
--------------------------------------------------------------------------------
"Firms with higher growth, lower risk and higher payout ratios, other things remaining equal, should trade at much higher multiples of earnings than other firms".
Investment Valuation, by Aswath Damodaran Published in 2002 by Wiley Finance.
Yet o­n the SET for years this has not been so.  This is at last changing for the better in recent times. Many smaller & mid cap stocks have lower then market volatility, higher dividend pay-out ratios and higher growth rates.  And yes, lower p/e ratios.  Select investor bargains remain.
Mr. Montree, MayBank Kim Eng's chief executive further said in the past: "The SET index is highly influenced by a number of volatile large cap stocks. Unlike in developed countries the large cap stocks are among the most volatile".  MayBank Kim Eng is Thailand's largest broker by market share.
Regular company visits, here I visit UAC in late December 2012.  After this stocks rise I  removed from the model portfolio.  Since 1997 I have visited over 150 listed companies in person.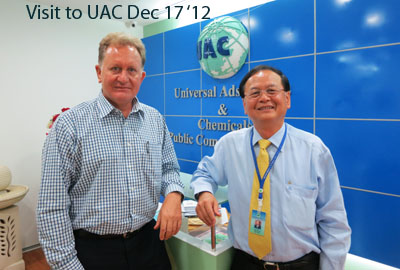 I remain dividend and value obsessed and view stock market investing performance from a medium time point of view, say 2 years.  Long term investing is an active process demanding regular but not over attention, surely it is not a "buy and hold" forever passive endeavor.
The goal and demonstrated achievement since our inception here is creating sustained long term new wealth.  Frequent trading for small profits along with unclear investment objectives & tools is not wise and too often the commissioned broker is the one most rewarded.  Trading is a on-off proposition as so called stop loss-orders are not available on the SET.  Beware most brokers here advocate a trading strategy with little regard to investor objective.
While for some years it has been difficult on the SET index to make good returns, I was able to show again and again over time how to beat stock markets averages with some superior individual stock ideas and the regularly posted 6 month model portfolio's, over time.
From year 2015 to end of 2017 it has been far more challenging with many core selections price correcting.  Its overdone in my view and so many of our selections are investment "bargains which go begging".  I remain 2018 year overall positive on my current chosen stock portfolio. 
Best Regards and welcoming you seek membership so to benefit from my on location full time, experienced professional insights with highest integrity. 
Paul A. Renaud
www.thaistock.com
Renaud & Associates Ltd.
From Morgan Stanley USA to over 25 years on location analyzing the Thai stock market.