25th Anniversary.

Submitted by admin on Wed, 06/04/2022 - 3:34pm
April 06 2022.    Thaistocks.com marked its 25th anniversary on  April 30 2022.
From the very beginning, April 30 1997, the core individual-favorable investor case here has been first and foremost around this same theme:
Most institutional and other funds are just too big (i.e. on money under mgt.) in size to take advantage of the many emerging counties' investor jewels. Yet the fact is, many of SE Asia successful companies are medium or smaller in mkt. cap. size.  So then, de facto, do not qualify on shares-traded' liquidity requirements by most all bloated institutional funds. 
Result is: such institutional/related funds chase the same "crowded trades", around the few large(st) cap. stocks which do then meet their own imposed mega liquidity requirements.  Alas, so ignoring many "diamonds in the rough" which are "less filling and taste great", investor wise.  But individual investors do not have these strict constraints and so can excel investor performance wise, as I have shown again and again at Thaistocks.com, since 1997.
"Low shares' trading liquidity", so often mentioned by institutions and brokers is very much dependent, by definition, on how large of an investor one is!  Its rather obvious that a mouse eats allot less wheat than a horse, only due to its size.  Similarly, an individual investor of say a 1 mill. Baht has far less concern about liquidity then an institution investing millions of US$, per stock.
So it's yet another "false news" to assert that all investors should astutely be aware on liquidity in the same way as institutions are, or day traders. Regarding trading liquidity lets be clear:   Share trading Liquidity is always relevant depending on the size of the investor in question. Besides, liquidity almost always soars when a stock price wakes-up.
The other reality on that is when a stock awakens and moves-up liquidity almost always soars! Take the example of PPM just recently trading barely a few million shares a day. Then it woke-up and moved up. Shares traded exploded 20-40 fold compared to its previous daily averages!   This is almost always what happens....liquidity is just about never a problem to sell when a stock rocks up.  If a stock drops and one wants/needs to cut-loss one can dribble out over time.  PPM stock price increased nearly 50% in value since the Ukraine/Russia war started. 
Now its true, various smaller companies may not have the same high standard "corporate governance" large institutional stocks/companies' have.  Also, there is often less information on smaller companies  and they are more difficult to find/identify -and properly check due diligence wise.   But to counter this I would say: many large companies are too often overvalued only due being over-owned by institutions. Hence, pay far less in dividend-yield and due to their size often throw their weight around.  Also there is the concept of "moral majority" where many smaller "real people" are hard working and honest vs. often the abusive "big guys".  Over the years we have seen too often brokers just advocate big cap stocks which then go nowhere and are a bore.  The Thai SET has many examples of these. I could easily make a list here.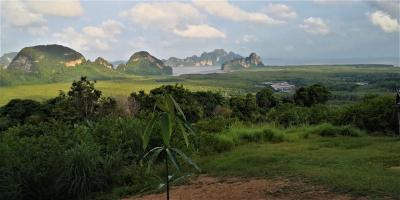 This is what is meant with a "crowded trade".  Because of this, it's very difficult to find "market pricing inefficiencies", meaning investor-bargains among such. The opposite is often true with mid & smaller companies', where mispricing's often occur to take advantage of.
As I state at my front page:  Further, things can be a bit off in the Thai stock market and Thai brokers are overall just average -as are their stock recommendations which can have a conflict of interest.  Realize that in stock-markets this abnormality can be a real advantage as it often means mispricings for individuals to take advantage of!  In US markets this is far more difficult as there are many good brokers besides plenty smart investors & analysts there....and so it's very difficult to beat these.  Far less so in Thailand.  
Also, US stocks appear still overvalued as of April 2022, not least due to now rising interest rates and recession risks next year.  Its unfortunate that many Thai expats do not grasp the above explained reality and just assume things in life which could be far better -are often best avoided.  Not so in stock markets: where aberrations can truly be an investor advantage.  As I have here shown for 25 years. 
Further:  Quantitative assessment, from afar in their high office towers, on companies will not work in all markets.  In Thailand as one example, its much more important to have a qualitative assessment/view/understanding.  As there are many "wall flowers" here and other type of listed stocks which look good "on paper", but which long on-location experts would never invest in.   Sometimes, some stocks look cheap for a good reason! Bad past reputation is just one.  Exactly the reason a rational investor may want to avoid them.  Qualitative vs. Quantitative can make all the difference in markets like Thailand.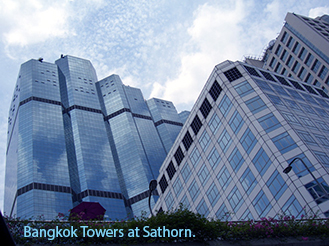 Some have told me over the years: "well you have the advantage because you have long professional training and experience in this and so its your forte, but we don't have this advantage". Well, through this web site and my long standing/reputation individuals can be empowered through watching/following/reading what I here regularly share, with no biases besides a long track record.   Mr. Enzo Ferrari reportedly once said about his cars:  "I know nothing about engines, for that I have my engineers"  So do you through my full time web site viewpoints/ideas/articles sharing's, ever since 1997.
---
Some testimonials received over the years:
"First and foremost, you have always been a formidable investor!"
Mr. "Mac" Caputo, Managing Director."Morgan Stanley & Co., New York. Tel. (212) 761-4000
"I would of course gladly act as a reference for you in the future!"
Mr. William Browne of Tweedy Browne & Company, New York. Tel. (212) 916-0600
Thaistocks.com Institutional Member Comments.
"A must have subscription for any one interested in investing in Thailand"
-Eric Bidinger, Analyst - Merrill Lynch Thailand
"An excellent and helpful service.  Superior to sell side analysis.  Renaud uncovers stocks that are real values and is not afraid to take a controversial position"
-James Morton, Fund Manager - European American Securities
We have found Paul Renaud"s work to not only be atypical and very provocative but also thorough, concise and extremely compelling.  ThaiStocks.com is recommended to anyone interested in a broad, clear, unbiased view of the Thai economy and marketplace  
-Lee Bannon, Brevan Howard Asset Management London
"ThaiStocks.com is one of the highest quality sources of investment ideas for stocks in Thailand. I use it regularly in my investment decision process and find it timely, focused, and insightful."    Mr. Andrew Stotz, CFA PhD.
Head of Research and Equity Analyst at that time at
Macquarie Securities Thailand (formerly ING Asia).
"It"s informative and provides independent analysis of the stocks not regularly covered by international brokers by incorporating local knowledge with international issues."
-Vikas Kawatra, Institutional Broker - Kim Eng Thailand
Thaistocks.com offers the type of independent and astute research that should be more commonplace on Wall Street today.
-Emanuel Balarie, VP Investments - Euro Pacific Capital
Paul Renaud brings to bear his experience as an investment professional on the two continents of Europe and North America to analyze stocks in Thailand. He helps expose tricks of Bangkok insiders and market manipulators who turn out to be not very exotic after all, since their methods are as old as stock trading. But it helps to have a man on the spot to watch their behavior and help you trade intelligently. Paul fills the bill with articulateness and honesty.
-Vivian Lewis, Founder and Editor of Global Investing.com
Note:  Above are short comments given here unconditionally. This when asked if they had anything to say.  No comments or any feedback has been omitted or changed above in any way.
For an annual membership please visit this link:
https://thaistocks.com/content/thaistocks-unbiased-insights-long-location-professional
Renaud & Associates Ltd.
Unbiased Thai Equity Research.
~~~~~~~~~~~~~~~~~~~~~~~~~~~~~~
Paul A. Renaud.
- from Morgan Stanley, USA - to over 30 years on location analyzing the Thai Stock Market.
-------------------------------------------
http://www.thaistocks.com
-------------------------------------------