To Contact Us !
Thaistocks.com is owned and operated since April 30 1997 by Paul A. Renaud. As of March 9th 2010 called: "Renaud & Associates Ltd".
We intensely so focus on Thai Equity Research, objectively and full time, all as seen from a value investor standpoint.
We welcome e-mail inquiries or comments. In the remote case that e-mail gets returned please use the alternative gmail address, as shown further below. Thank you.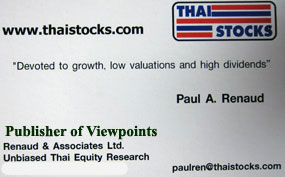 ---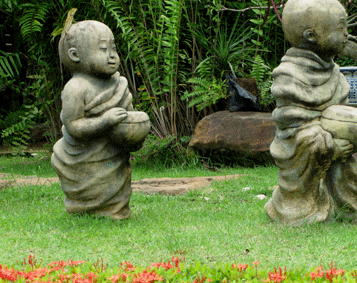 To learn more about a contributing membership, please click here
Comments
Author: anil
Jun 15, 2010
---
Author: RoJoh
Mar 31, 2011
---
Author: HansG
Jan 14, 2013
---
Print this
| Hits: 16422 |
Comments
Author: anil
Jun 15, 2010
---
Author: RoJoh
Mar 31, 2011
---
Author: HansG
Jan 14, 2013
---